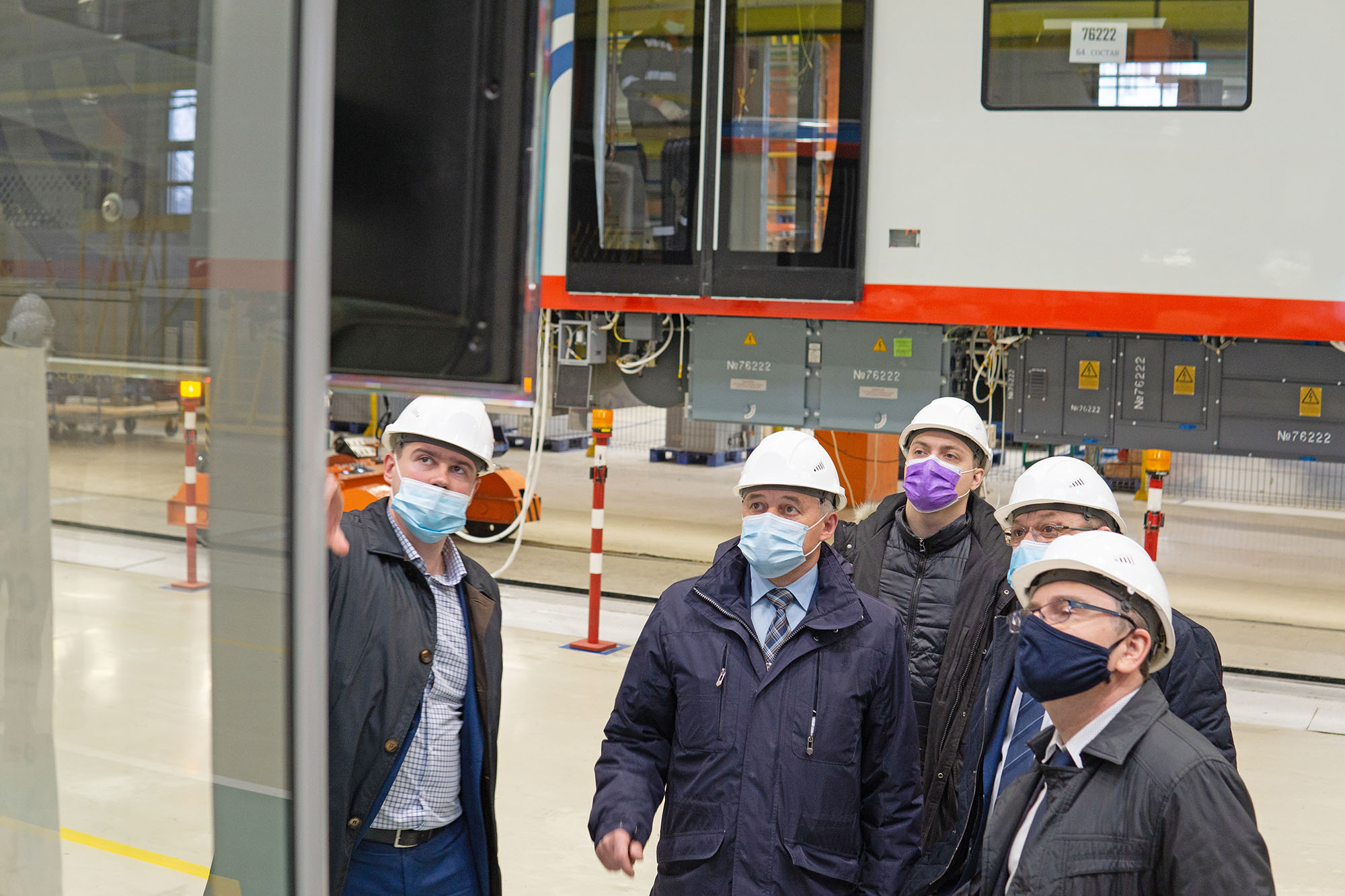 05.04.2021
Representatives of the Novosibirsk metropolitan visited Metrowagonmash (MWM, part of TMH) and got acquainted with the production activities of the company. The delegation headed by the head of the Metro Arkady Chmykhaylo examined the main workshops and finished products of the factory - new generation metro cars of the 81-775/776/777 (modified for the Moscow metro "Moskva 2020").
The guests of the company saw in practice the work of assembly lines that ensure the balanced output of products according to the production cycle on the principle of conveyor assembly, the organization of logistics flows and controlled supply of equipment, the modern level of technological equipment, the use of digital solutions.
The meeting discussed issues of cooperation that are of mutual interest to the Novosibirsk Metro and Metrowagonmash.