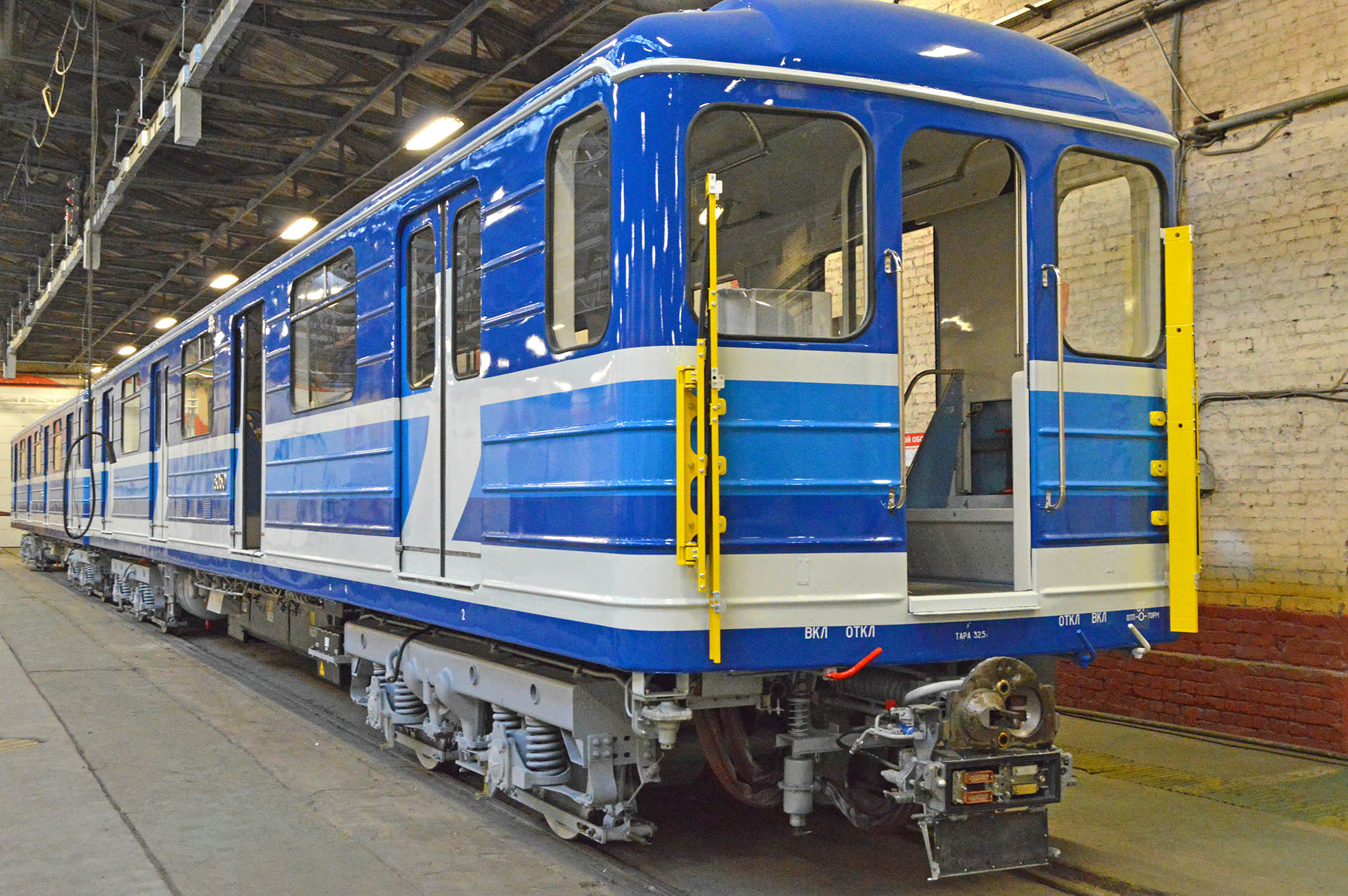 31.05.2022
Metrowagonmash (MWM, part of JSC Transmashholding) will overhaul five metro cars of the 81-717/714 model by order of the Samara Metro. All work will be performed by the production branch of the company, located in the city of St. Petersburg. According to the agreement, the updated rolling stock should be handed over to the customer before the end of this year.
Repair and restoration work will extend the life of the cars for another 15 years. Bogie frames, wheel sets will be replaced, new engines will be installed, electrical equipment will be updated. A video surveillance system of six video cameras will be installed in the passenger salons and driver's cabins. There will be places for passengers with limited mobility in the head cars.
Metro cars of the 81-717/714 model have been in operation since 1978. The rolling stock of this model of various modifications carries passengers in the metros not only in Russian cities, but also in Budapest, Sofia, Warsaw and Prague.
Cars of the 81-717 model are head cars, with control cabins, and cars 81-714 are intermediate cars, without control cabins. The cars of both models are motorized. The assigned service life is 35 years. Over the years of production, the model has been repeatedly refined and produced in various modifications. In 2020, the Samara Metro received a new four-car metro train of this modification model 81-717.6.
Metrowagonmash and the Samara Metro have been cooperating since the opening of the metro in 1987. In 2020 and 2021, the factory completed a major overhaul and delivered 17 metro cars of the 81-717/714 model to Samara.