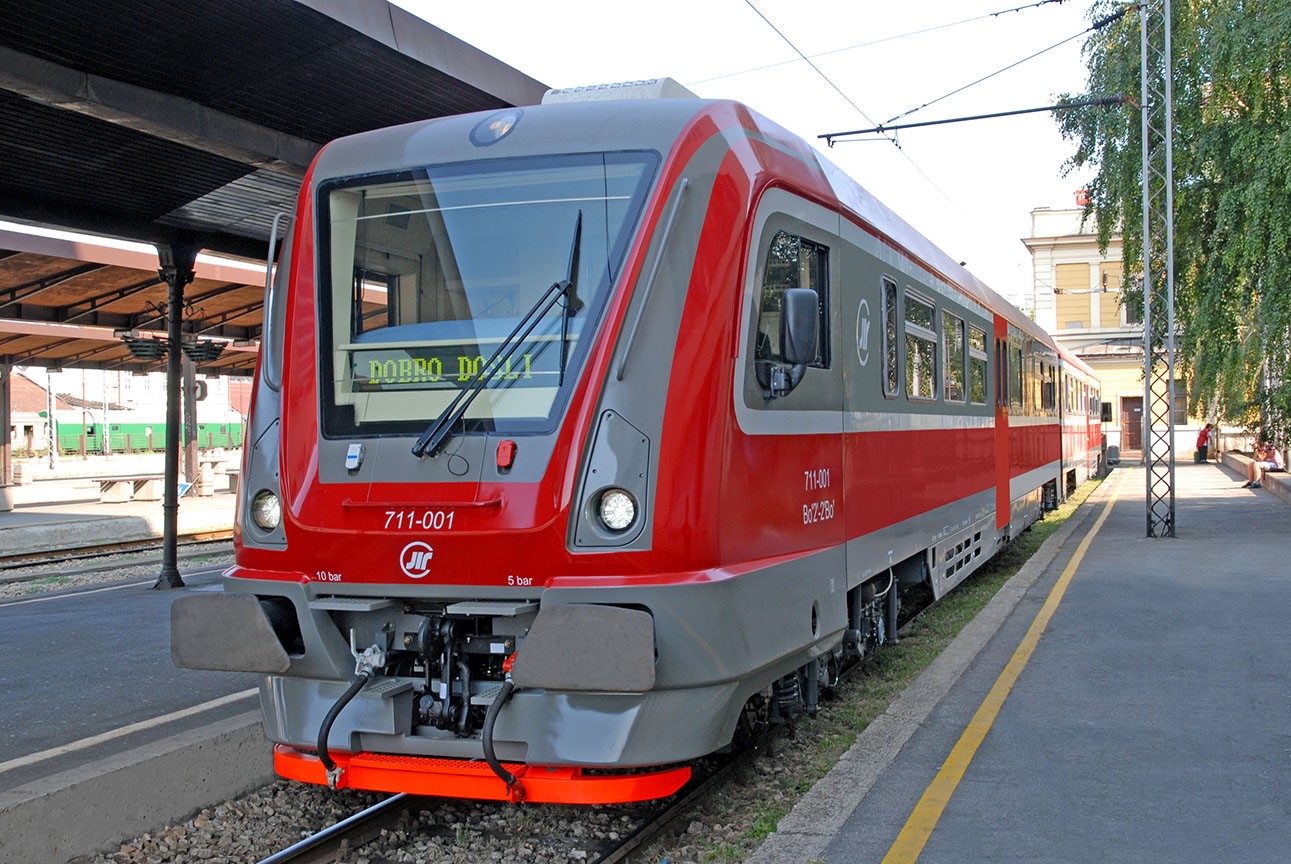 20.03.2020
METROWAGONMASH (MWM, part of TMH) will carry out post-warranty maintenance of DP-S diesel trains manufactured for the Republic of Serbia in the period of 2011-2016.
The agreement was concluded between JSC «METROWAGONMASH» and JSC local passenger carrier - Serbjia Voz. The agreement is valid for 2 years. MWM specialists working in Serbia will carry out diagnostics and maintenance work.
The conclusion of the contract will improve the technical availability of the DP-S diesel train fleet and ensure timely maintenance of the rolling stock in the post - warranty period.
DMU DP-S (Serbian designation - ZhS series 711) was developed after METROWAGONMASH won an international tender organized by Serbjia Voz. The rolling stock is intended for the transportation of passengers on non-electrified sections of railways with a track gauge of 1435 mm. Diesel trains can be operated on lines without platforms and with low platforms. Currently DP-S fleet provides regional transportation on the routes.
Diesel trains DP-S consist of two head cars, and in case of multiple-unit operation – of four cars. The design speed of the train is 120 km/h. The total number of passenger seats in a two-car train is 120. There is a multifunctional area designed to accommodate baby carriages, bicycles, wheelchairs and bulky luggage in the car with a sanitary unit, next to the front door. The train salon is equipped with heating, air conditioning and ventilation systems, visual and sound warning systems, fire extinguishing and video surveillance. Above the door of the entrance to the cab and above the inter-car passage, there are LED information boards with running lines for displaying the route and other announcements. The driver's cab is equipped with ventilation, heating and air conditioning systems, and diesel train protection control panels. The control panel contains systems for controlling movement and basic performance characteristics. DP-S is equipped with modern biaxial motorized and non-motorized bogies with two-stage spring suspension. The car body has a special anti-graffiti coating, which allows removing the applied inscriptions and drawings.
39 diesel trains were manufactured for Serbjia Voz in the period 2011-2016. Metrowagonmash organized personnel training, supply of spare parts and equipment, warranty service with advisory support, including sending factory specialists to the operational depot at the customer's request. DP-S maintenance is carried out in six depots on the territory of the Republic of Serbia in the cities of Zrenjanin, Sombor, Ruma, Vrsac, Lapovo, and Zajecar.
The rolling stock of Transmashholding accounts for about 30% of the passenger train fleet in the Republic of Serbia.