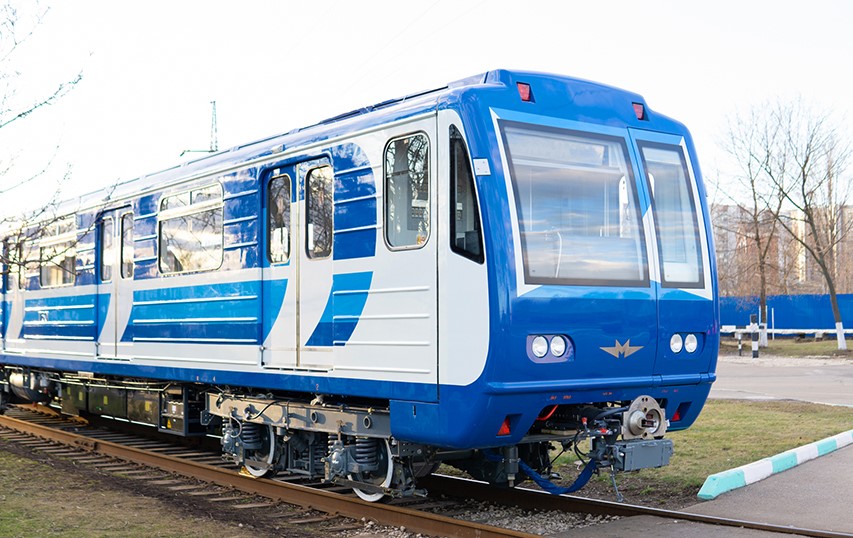 23.03.2020
The Moscow Region METROWAGONMASH (MWM, part of TMH) handed over a new four- car metro train to the Samara metro.
The contract for the manufacture and supply of two head and two intermediate metro cars of 81-717.6/714.6 series was signed in October 2019.
81-717.6/714.6 is the most modern and advanced modification of the 81-717/714 metro trains, which are widely used in the metros of cities in Russia, other CIS countries and Eastern Europe. They meet all the requirements for the safety of passenger transportation. The head cars use a spacious (increased by 30% compared to the previous modifications) aerodynamic driver's cab with an emergency door in the frontal part and a modern control console. The driver's seat with vibration absorption (pneumatic suspension) has the ability to adjust in height, horizontal angle and backrest angle. The cab is equipped with a climate system and additional noise insulation.
The design uses a forced ventilation system with an emergency operation mode. New wall panels are applied; passenger seats are made on fiberglass frames. Due to the light line in the salon, light parameters are improved, there are round fans in the ceiling area, comfortable horizontal and vertical handrails made of stainless steel are installed. Nonflammable and flame retardancy materials are applied for interior of the salon and cabin.
The train is equipped with modern electrical equipment and modernized bogies with a new frame design, the assigned service life of which is 31 years. The sliding doors are equipped with an on-board closing warning signal and automatic opening system in the presence of an obstacle between the doors ("anti - grip system"). In the end part of the head car there are places for disabled passengers. The train is equipped with video monitoring system; the image from the cameras is transmitted to the monitor in the driver's cab.
Metro cars of 81-717.6/714.6 series have been produced at Metrowagonmash since 2009. Over the years, the factory supplied cars of this series to the Moscow, Nizhny Novgorod and Yekaterinburg metros.