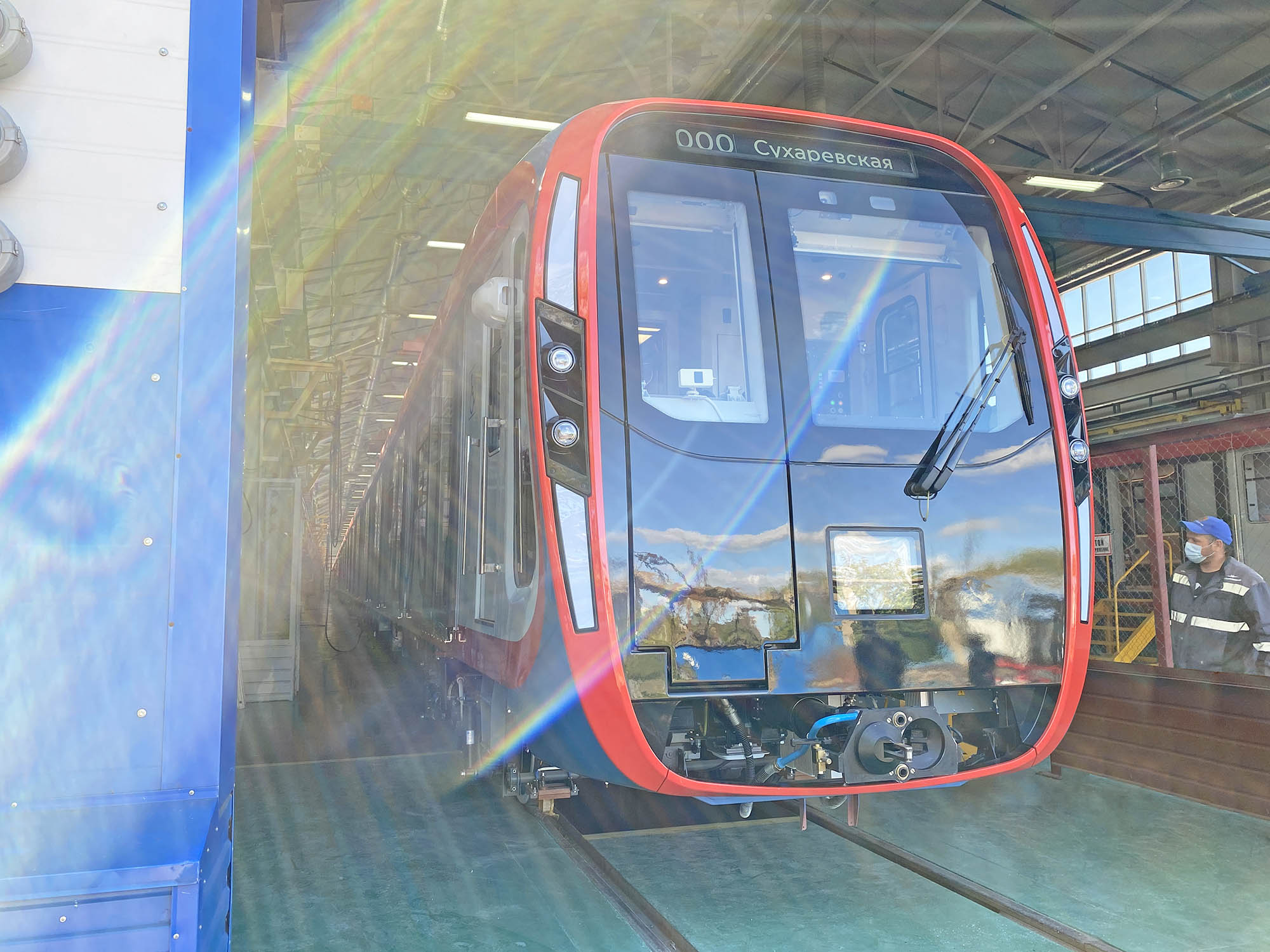 01.10.2020
Metrowagonmash (MWM, part of TMH) received a certificate of compliance with the requirements for passenger traffic safety for new metro cars of the 81-775/776/777 series.
Metro cars of the 81-775/776/777 series are the result of the TMH Engineering company designers' work, who develop new rolling stock for Transmashholding. When creating this new rolling stock, most advanced engineering and design solutions in the world of metro car building were used.
A new exterior and interior design was developed for the 81-775/776/777 metro cars. The width of the inter-car gangway has been increased by 57% and will be 1.6 meters, which is more than in any of the trains of the previous series. The doorways are widened from 1.4 to 1.6 meters. The area of ​​visible glazing of the doors inside the car will be a record for the Moscow Metro - 82% (previously - 47%). Console LCD monitors will be placed under the ceiling. The compartments are equipped with new over-door displays 1400 mm wide, previously their width did not exceed 1200 mm. The interactive screens on the walls will also be enlarged. Now the diagonal of monitors will be 27 inches versus 19 inches in the trains of the previous models. The driver's cab and the passenger compartment will be equipped with modern air disinfection systems that can deactivate 99% of viruses and bacteria.
New handrails with a "warm" coating throughout the entire area and glass screens in the entrance area have been developed for the train. The passenger seats have been modernized whereas the lighting of the underseat area is applied for the first time. The passenger compartment of the eight-car train has 368 USB sockets. Wall panels and seating areas are equipped with USB ports as well.
It is expected that more than 1,300 cars of the 81-775/776/777 series will be built for the Moscow Metro in 2020-2023. The rolling stock will be manufactured by Metrowagonmash. The factory has been cooperating with the Moscow metro since its foundation in 1935. In recent years, more than 1,500 metro cars of Moskva series and their modifications have been delivered to the Moscow metro.