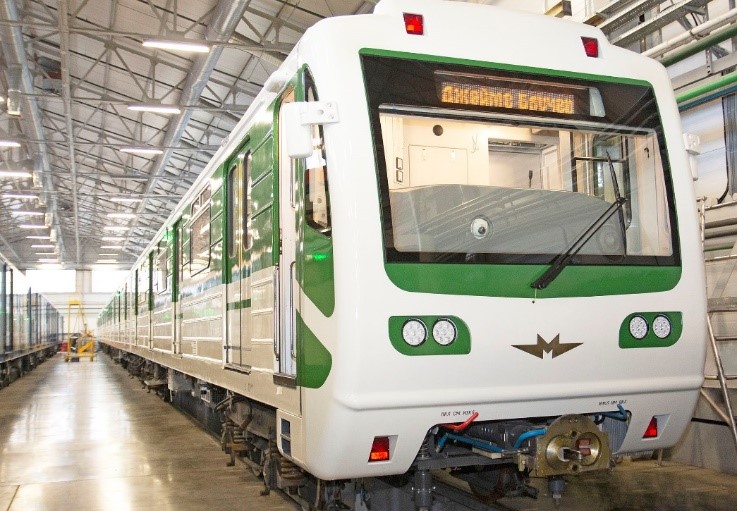 24.03.2020
Metrowagonmash factory (MWM, part of JSC «Transmashholding») and Sofia Metro have signed an additional agreement for the overhaul and modernization of another 40 metro cars of 81-717.4/714.4 series for the city metro.
The contract providing for the modernization of eight cars of the 81-717.4/714.4 series and an option to carry out similar work with 40 cars of the same series was signed in December 2018. In February of this year, MWM completed all the necessary work under the main contract, sending eight renewed metro cars to the Customer. The parties signed an additional agreement for the option in March 2020.
An option is an instrument that gives the buyer the right, but not the obligation, to increase the purchase volume under the terms of an existing contract. Thus, the activation of the option speaks of a positive assessment by the Sofia Metro of the work completed to date.
Works under the additional agreement will take place in three stages: within the first and second, 3 four-car trains (24 cars) will be modernized, and within the third - 4 four-car trains (16 cars) will be modernized.
According to the terms of the agreement, the duration of each stage will be 12 months. Taking into account the increase in the load on the city's transport network due to the withdrawal of trains from daily operation, Transmashholding will meet the wishes of the Customer and take measures to reduce the time required to complete each stage while maintaining the traditionally high quality of work.
Overhaul and modernization involve replacing almost all equipment, updating the exterior and interior of the cars. Thus, the wheel axles will be equipped with anti-slip and anti- skid protection; trains will be equipped with new inter-car coupling devices. Potentially combustible interior materials will be replaced with those that meet modern safety requirements. Safety glasses, new comfortable seats will be installed in the salons and the driver's cab. The cars will be equipped with smoke and temperature sensors, informational LED displays, handrails with "warm" coating. The head cars will be equipped with special places for wheelchairs and baby carriages.
Thanks to the contract, the metro of the Bulgarian capital will receive modern metro cars with new equipment and stylish design. This will improve the quality of services provided to passengers, reduce the cost of operational maintenance and technical support of the train. The overhaul and modernization of the metro cars made it possible to extend their service life by 15 years.
Metrowagonmash has been cooperating with the Sofia Metro since its opening in 1998. At present, the entire metro park of the capital of Bulgaria consists of cars manufactured at an enterprise near Moscow, and has a total of 168 units. Thus, after the completion of the work provided for by the option, more than a quarter of all rolling stock will undergo deep modernization.