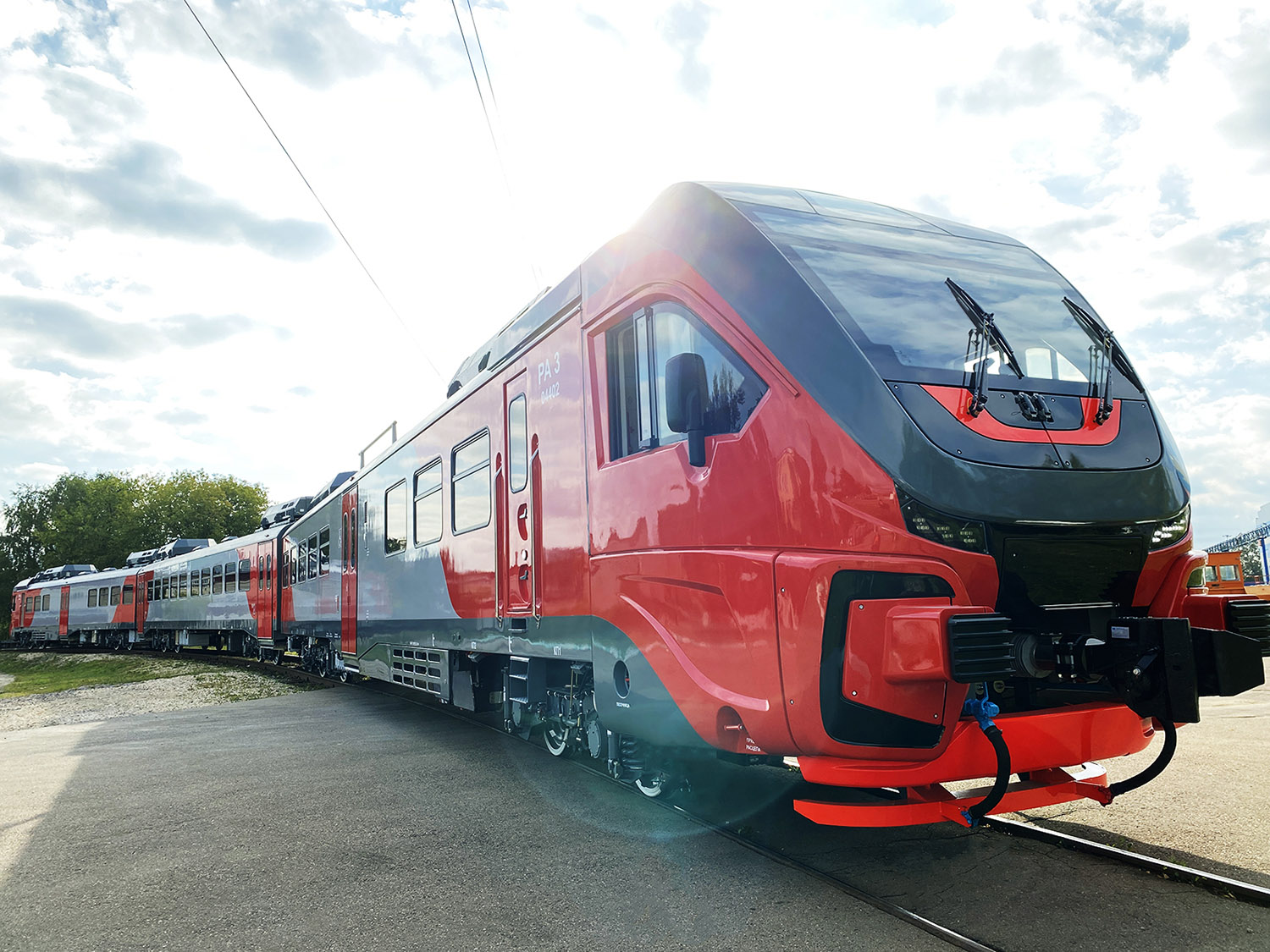 09.09.2020
Metrowagonmash (MWM, part of TMH) will build three new RA-3 Orlan rail buses for the Sakhalin passenger company, which performs transportations at the site of the Sakhalin branch of the Far Eastern Railway.
According to the agreement, two Orlans in three-car model and one in two-car model will be handed over to the Sakhalin passenger company by the end of October this year.
The RA-3 Orlan rail bus is one of the newest developments of Transmashholding, the work on its creation was completed in 2019. The modern passenger train is designed to operate on non-electrified railway sections. Orlan are an excellent solution for organizing urban, suburban and interregional transportation on railways with both low and high platforms.
The RA-3 Orlan, in comparison to its predecessor, the RA-2, has an increased number of seats: the two-car train provides 133 seats, the three-cart train – 229 seats. Term of the train service is 40 years.
A new interior of the compartment has been created for Orlans, which meets the modern requirements of aesthetics, fire and sanitary and hygienic safety. The passenger compartment and the driver's cab are equipped with a climate control system with air disinfection modules, including protection against viral infections. A new control panel with a convenient arrangement of controls has been designed for drivers. The head car provides seats for disabled passengers, lifts for their embarkation and disembarkation, universal sanitary facilities. Passenger compartments contain information boards with the route to follow, as well as a video surveillance system, fire and burglar alarms. RA-3 Orlan rail buses are equipped with an emergency crash system, pressurized inter-car gangways and backlash-free couplings.
Rail buses are manufactured at the Metrowagonmash enterprise located in the city of Mytishchi, Moscow Region. To date, the enterprise has manufactured and delivered to different customers 44 trainsets of RA-3 Orlan rail buses, which are operated on more than 10 railway routes in different regions of Russia.
Metrowagonmash has been developing and manufacturing diesel trains and rail buses since 1997. Rolling stock, manufactured in different years at the factory near Moscow, carries passengers in Russia, Serbia, Hungary, Czech Republic, Mongolia, Lithuania and Ukraine.