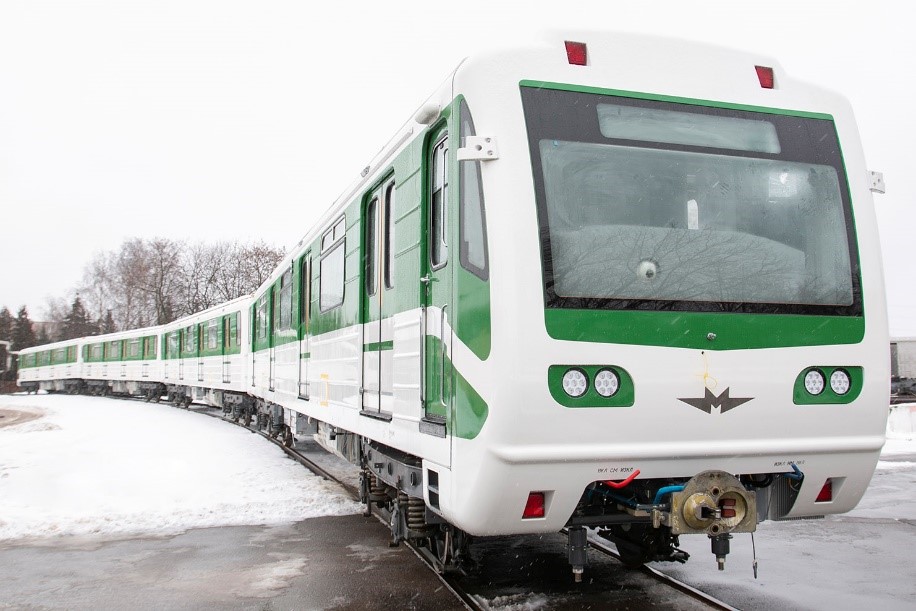 04.02.2020
Eight metro cars of the 81-717.4/714.4 series, overhauled and modernized at Metrowagonmash, were sent to the Sofia Metro. The contract for the modernization was signed in December 2018. The agreement provides for an option to modernize another 40 cars of the same series in the coming years.
Four - car metro trains, consisting of cars of the 81-717.4/714.4 series, are used to transport passengers along Lines 1 and 2 of the Sofia metro. The design of the modernized cars provides for the possibility of their mechanical and pneumatic coupling with cars of 81-740/741 and 81-717/714 series, which are in operation in the Sofia metro park.
The overhaul and modernization of the metro cars made it possible to extend their service life by 15 years. The wheel axles are equipped with anti-slip and anti -skid protection; the train is equipped with new intercar couplings. Potentially combustible interior materials have been replaced with those that meet modern safety requirements. Safety glasses were installed in the cars and the driver's cab. The cars were equipped with smoke and temperature sensors, information LED displays. The head cars were equipped with special places for wheelchairs and baby carriages. The modernization carried out will reduce the cost of operational maintenance and technical support of the train.
Metrowagonmash has been cooperating with the Sofia Metro since its opening in 1998. At present, the entire metro park of the capital of Bulgaria consists of cars manufactured at an enterprise near Moscow and has a total of 168 cars.