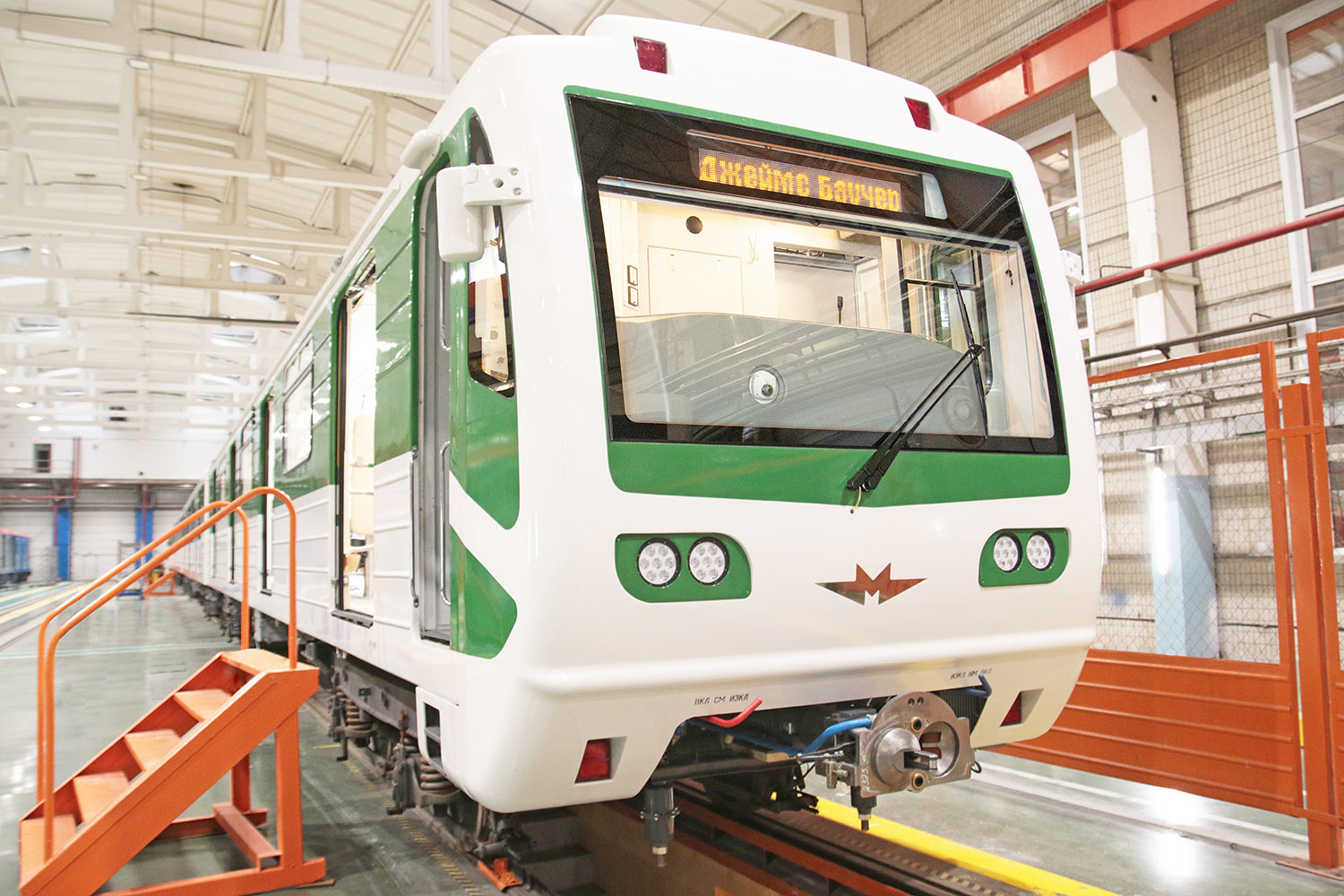 06.11.2020
Metrowagonmash (MWM, part of TMH) and the Sofia Metro have reached an agreement on the implementation of an option to overhaul and modernize trains operating in the metro of the Bulgarian capital.
As part of the first stage of the contract, it is planned to carry out overhaul and modernization of 12 metro cars of the 81-717.4/714.4 series i.e. three metro trains. In total, under the terms of the option, Metrowagonmash must repair 40 metro cars.
According to the contract, the exterior and interior of the cars will be updated on the metro trains. Potentially combustible interior materials will be replaced with those that meet modern requirements for the safety of passenger traffic. Safety glasses, new comfortable seats and armchairs will be installed in the compartments and the driver's cabs. Metro cars will be equipped with smoke sensors, temperature sensors, informational LED displays, handrails with "warm" coating. The head cars will be equipped with special places for wheelchairs and baby strollers.
Almost all equipment will be replaced on the metro trains. Wheel axles will be equipped with anti-slip and anti- skid protection; trains will be equipped with new intercar couplings. Overhaul and modernization of metro cars will extend their service life by 15 years. Thus, the Sofia Metro will receive modern metro cars with new equipment and stylish design.
Earlier, Metrowagonmash performed overhaul and modernization of 8 metro cars of the 81-717.4/714.4 series (2 metro trains of four- car design). The updated metro cars were returned to the Sofia metro in early 2020.
Metrowagonmash and the Sofia Metro have been cooperating since 1998. Almost the entire fleet of metro cars in the capital of Bulgaria, which is a total of 168 units, consists of metro cars manufactured at the enterprise near Moscow.