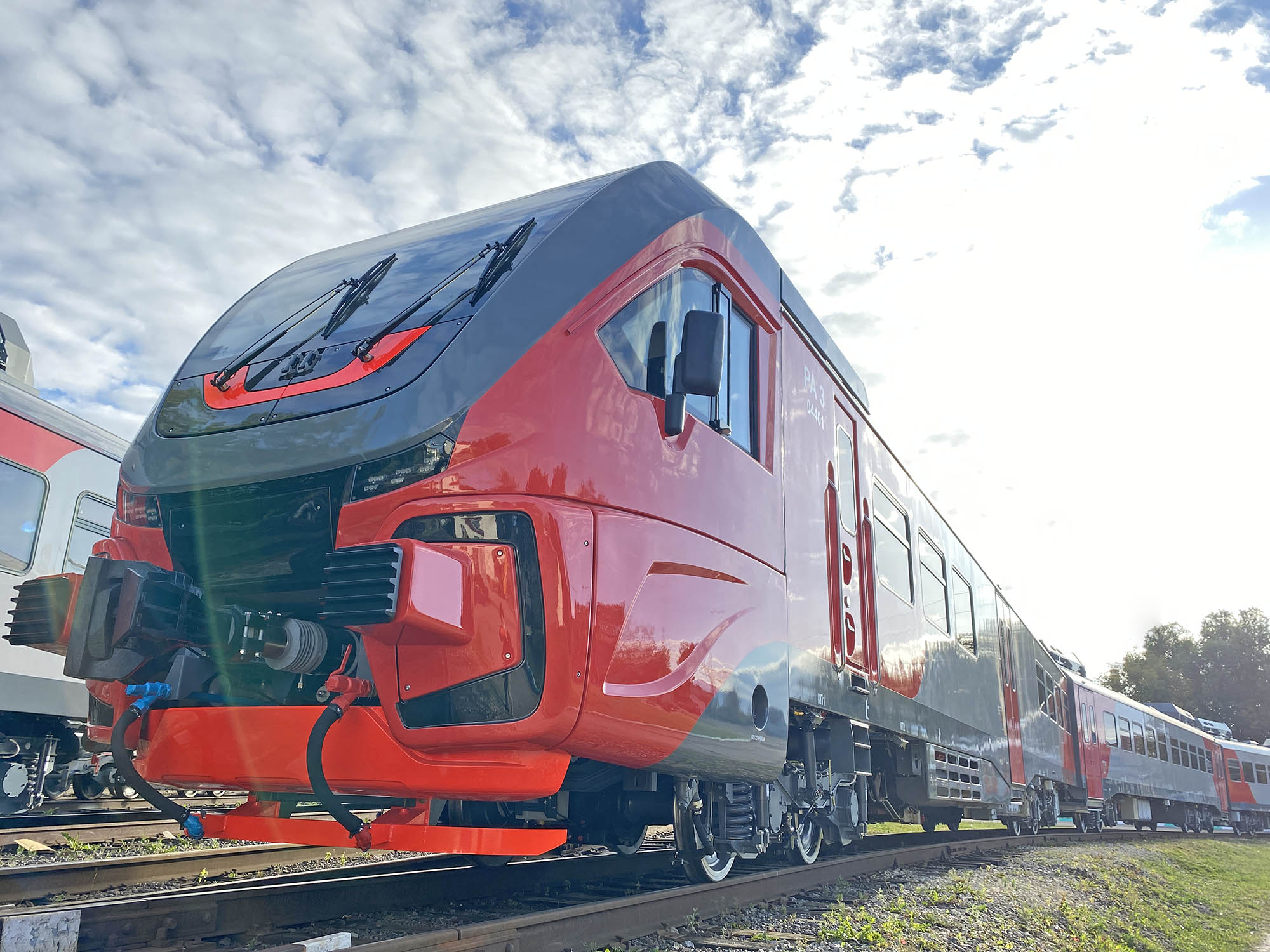 05.11.2020
Metrowagonmash (MWM, part of TMH) has dispatched three trains of RA-3 Orlan rail buses to the Sakhalin passenger company operating on the site of the Sakhalin branch of the Far Eastern Railway. According to the agreement signed at the end of September this year, Metrowagonmash manufactured two Orlans in a three-car model and one in a two-car model.
The RA-3 Orlan rail bus is designed for operation on non-electrified railway lines. The rolling stock provides comfortable and safe transportation of passengers on urban, suburban and interregional routes with both low and high platforms.
The two-car Orlan train provides 78 seats, the three-cart train – 134 seats. The seats have built-in USB sockets for gadgets charging. At the request of the customer, the trains are equipped with wireless Internet access systems for passengers.
The passenger compartment meets the modern requirements of aesthetics, fire and sanitary and hygienic safety. The Orlans are equipped with video surveillance and climate control systems with air disinfection modules, fire and burglar alarms. The head cars are provided with places for disabled passengers, lifts for their embarkation and disembarkation, universal sanitary complexes.
At the request of the customer, the Orlans have installed searchlights glass with heating, which excludes the adhesion of snow and fogging. The RA-3 head cars are equipped with stone throwers to prevent foreign objects from getting under the wheelsets of the motor bogies. The trains are equipped with emergency crash systems, sealed inter-car gangways and backlash-free couplings. The assigned service life of the rolling stock is 40 years.
RA-3 Orlan rail buses have been produced at Metrowagonmash since 2019. As of November 2020, the factory manufactured and delivered 48 Orlans to customers, six of which were delivered to Sakhalin. Rail buses are operated in more than 10 regions of Russia.
Metrowagonmash has been developing and manufacturing diesel trains and rail buses since 1997. The rolling stock, manufactured in different years at the enterprise, transports passengers in Russia, Serbia, Hungary, Czech Republic, Mongolia, Lithuania and Ukraine.