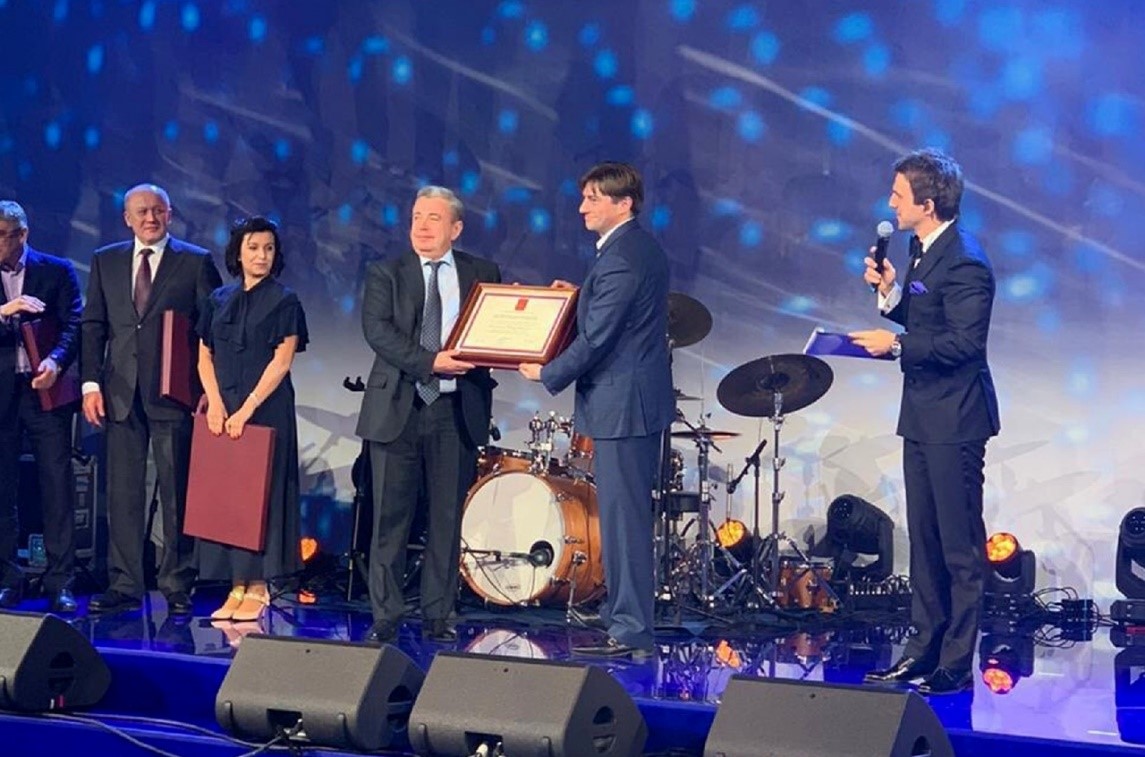 26.12.2019
Boris Bogatyrev, General Director of JSC «METROWAGONMASH», was awarded a diploma of the President of the Russian Federation V.V. Putin "For services in the creation of advanced models of rolling stock for railways and rail transport." The corresponding order was published on the official Internet portal of legal information.
The presentation of the certificate of honor of the President of the Russian Federation took place during the solemn meeting of JSC «Transmashholding» at the end of 2019. The award was presented to Boris Bogatyrev by Kirill Lipa, Director General of JSC «Transmashholding».
In 2019, JSC «METROWAGONMASH» developed, certified and put into serial production its new project - rail buses (DMUs) of the RA-3 model - modern trains that can be effectively used for organizing urban, suburban and interregional passenger transportation on non-electrified sections of railways, equipped as low and high platforms. Currently, RA-3 rail buses, manufactured under contracts with Russian Railways and Central PPC, carry passengers on Sakhalin Island, in the Bryansk, Oryol and Kaluga regions.