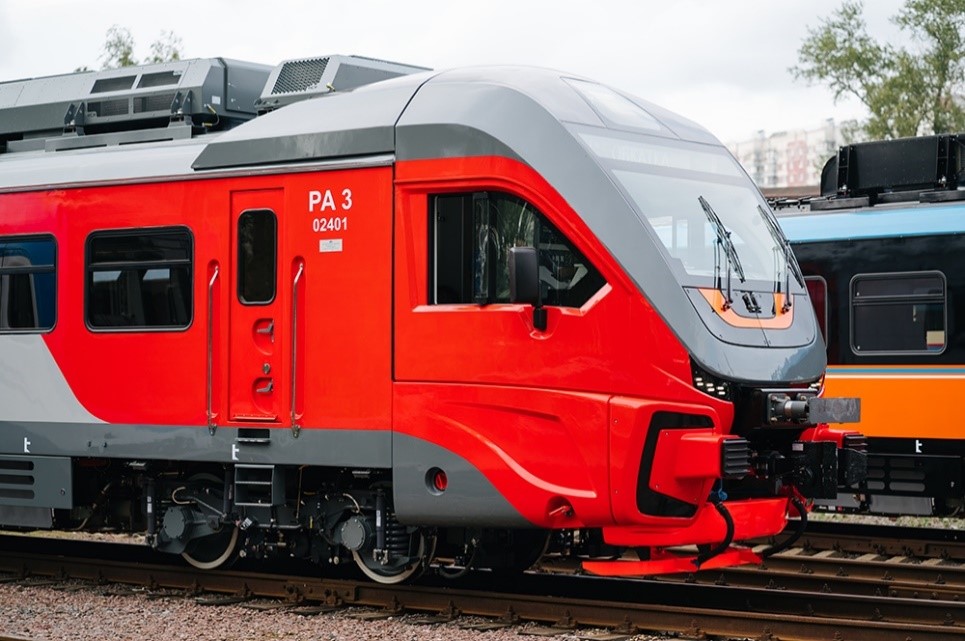 17.12.2019
The contract for the supply of 8 RA-3 rail buses (DMUs) in a two-car modification manufactured by JSC «METROWAGONMASH» (MWM, part of JSC «Transmashholding») was signed by JSC «Roslokomotiv», which is part of Transmashholding and JSC « Russian Railways Trading House».
Under the terms of the Contract MWM will manufacture and supply 3 trains to the North Caucasus and 5 trains to the Gorky railways during December of this year.
RA-3 rail buses (DMUs) are modern trains that can be effectively used to organize urban, suburban and interregional passenger traffic on non-electrified sections of railways equipped with both low and high platforms. The RA-3 two-car train has 133 seats; the three-car train has 229 seats. The train can reach speeds of up to 120 km/h (previous models - up to 100 km/h). The service life of the rolling stock is 40 years. A new interior of the passenger salons has been developed specially for the RA-3 model, and meets all modern requirements of aesthetics, fire and sanitary and hygienic safety. The passenger salon and the driver's cab are equipped with climate control systems with an air disinfection module, video surveillance, fire and security alarms. Information boards installed in the cars display information about the route. Energy-saving LED lighting is used. One of the head cars has seats for disabled people, wheelchair lifts, and universal sanitary facilities. The rolling stock is equipped with a passive safety system - an emergency crash system. At the end of August 2019, the first three RA-3 DMUs were commissioned on Sakhalin (Far Eastern Railway). Currently, the Central Suburban Passenger Company has 11 rail buses in operation; they transport passengers on the territory of the Bryansk, Oryol and Kaluga regions (Moscow railway).