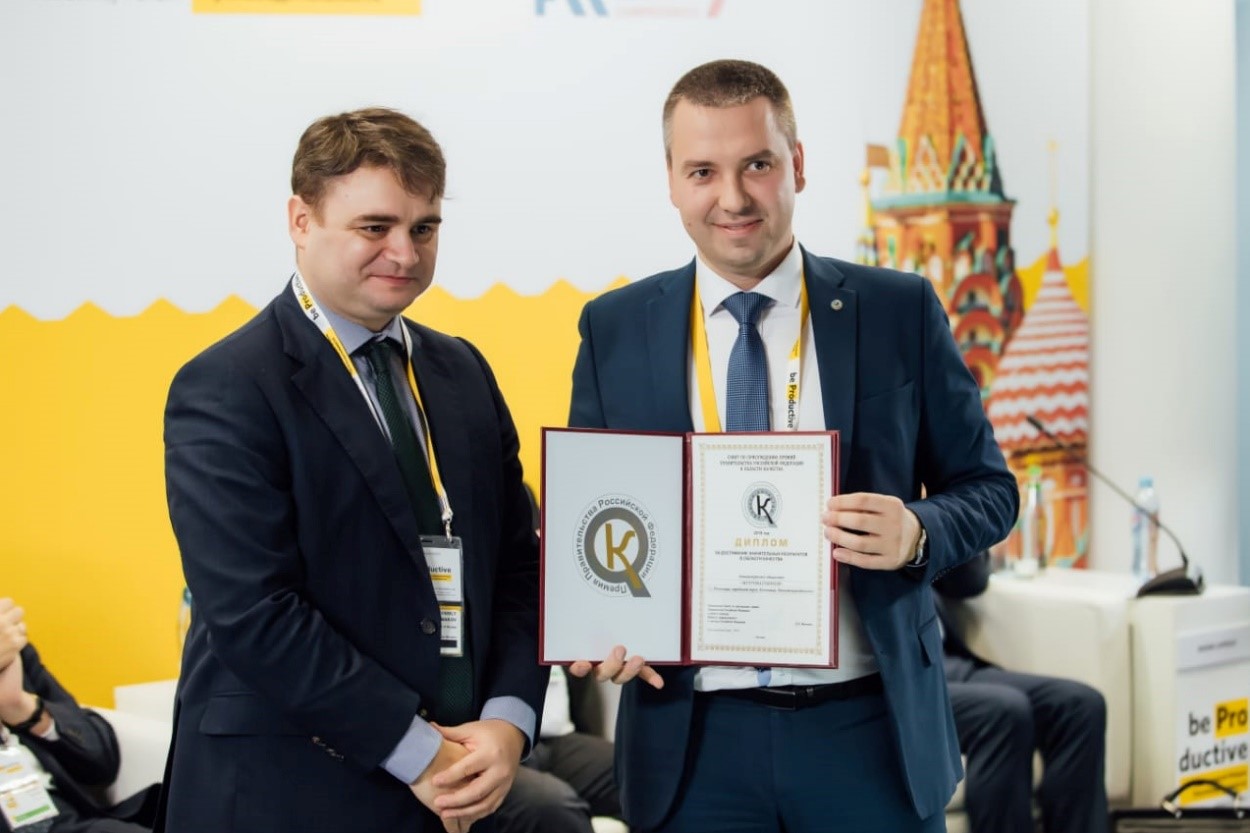 11.12.2019
JSC «METROWAGONMASH» has become a laureate of the Government of the Russian Federation Prize in the field of quality. The award ceremony was held during the first beProductive International Productivity Forum in Moscow. JSC "METROWAGONMASH" entered the list of 12 leading Russian organizations and enterprises that achieved significant results in the field of quality in 2019.
The enterprise represented the Moscow region at the competition. The rest of the winners were companies from Belgorod, Irkutsk, Omsk and Samara regions, Stavropol Territory, the Republics of Bashkortostan and Tatarstan, as well as Moscow and St. Petersburg.
In total, in 2019, over 300 enterprises and organizations were nominated for the prize of the Government of the Russian Federation. The competition allowed participants to receive an expert assessment of their work with proposals for improvements and optimization of the management system. The application of award criteria for self-assessment allowed getting a comprehensive picture of the organization's activities, to assess the customers, personnel, suppliers and society satisfaction.
The award in the field of quality provides the laureates with an image of a leader, a reputation as a reliable manufacturer of high-quality and competitive products or services, helps to attract new partners and customers, maintain and increase existing market share, leads to increased profits and opens up new business opportunities.