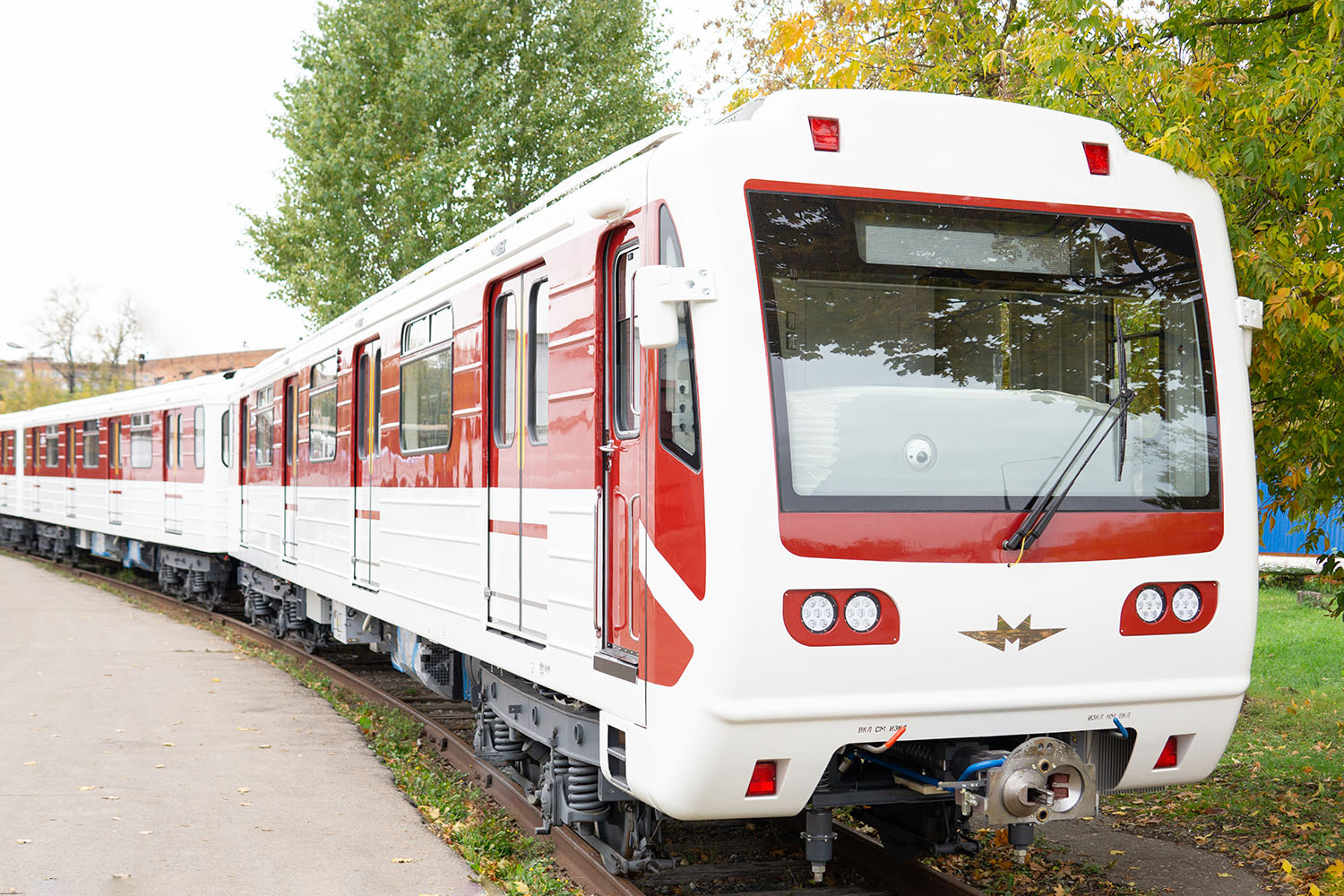 27.10.2021
Metrowagonmash (MWM, part of TMH) sent 12 metro cars of the 81-717.4/714.4 model to the Sofia Metro after a major overhaul and modernization. The work is being carried out as part of the first option to the main contract, the decision to execute which was made in March 2020.
At the beginning of 2020, Metrowagonmash delivered 8 metro cars to Sofia after a major overhaul and modernization. The customer gave a positive assessment of the work done, in connection with which an additional agreement was signed to modernize another 40 metro cars.
In accordance with its obligations, Metrowagonmash will repair and modernize 40 metro cars. The fulfillment of the contract will take place in three stages: two deliveries of 12 metro cars each and the final batch of 16 metro cars . Work on each of the batches will be carried out within 12 months. Four -car trains will be formed from the modernized cars . The upgraded trains are planned to be operated on lines 1 and 2 of the Sofia Metro.
As part of the overhaul and modernization works, body frame flaw detection has been carried out, the driver's cab has been updated, new asynchronous motors have been installed, and the weight of the car was reduced. New design, technical and aesthetic solutions have been developed for the interior of the passenger salon. The appearance of the train has been updated, comfortable seats and handrails with a wear-resistant coating have been installed in the salons. The electrical equipment of the cars has been replaced, which will reduce electricity costs. Each car is equipped with smoke and temperature sensors. There are spaces for wheelchairs and prams.
The driver's cab has a new control panel with an updated information system consisting of several displays, information on which is displayed in Bulgarian and English. The overhaul and modernization carried out will make it possible to extend the service life of metro cars by 15 years, increase the level of comfort and safety for passengers and the driver, and reduce the amount of maintenance and current repairs.
Metrowagonmash and the Sofia Metro have been cooperating since 1998. The rolling stock fleet of the metro of the capital of Bulgaria consists of cars manufactured at a factory near Moscow, 168 in total.