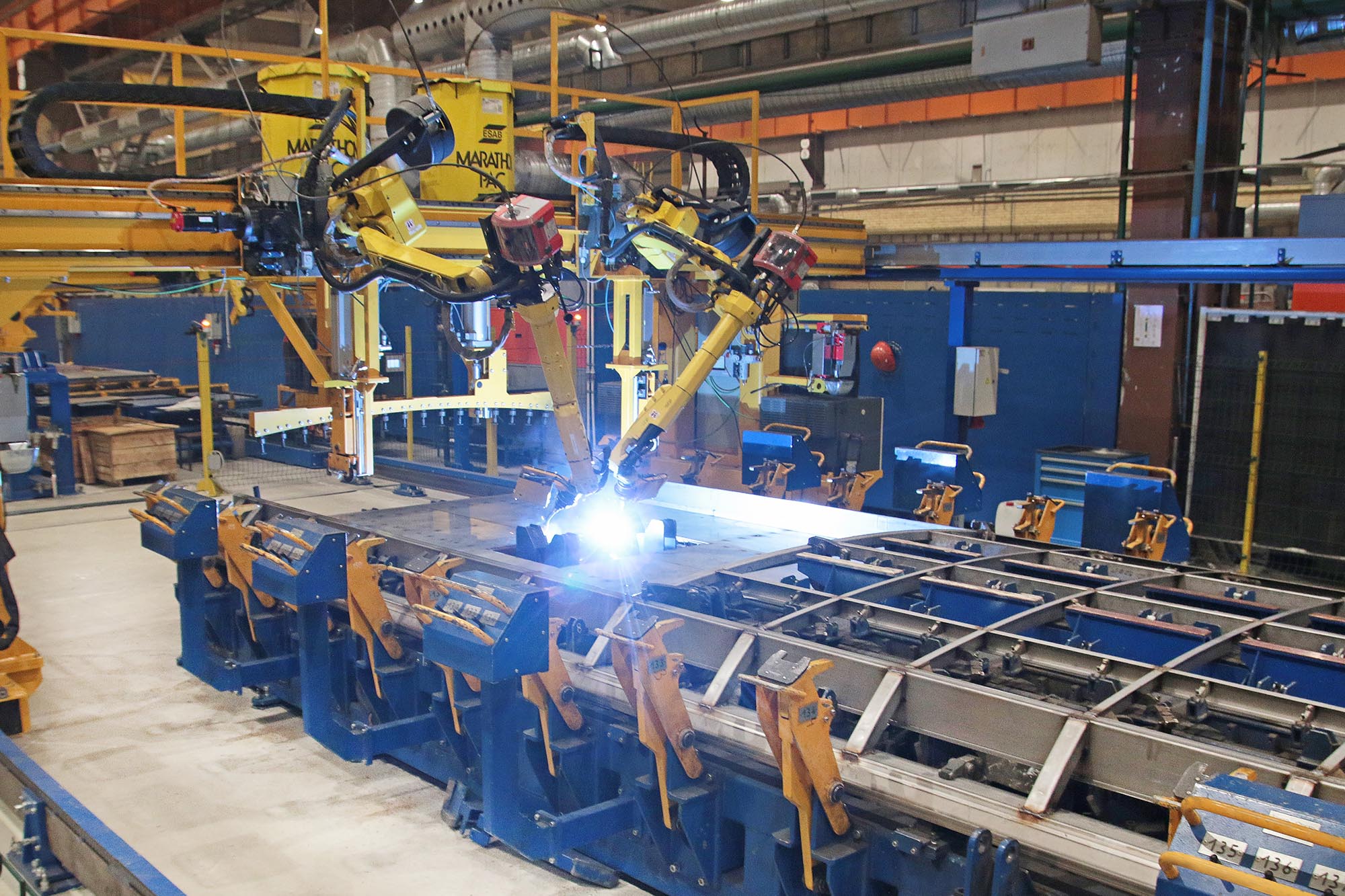 22.01.2021
Metrowagonmash (MWM, part of TMH) has successfully passed a certification audit of welding production for compliance with the requirements of the international standard EN 15085-2. The company was assessed by the international expert organization TUV SUD.
Preparations for passing the certification audit began at the enterprise back in 2019. Welders and operators of the main welding shops were trained and certified, the chief welder-head of the chief welder department (CWD) Alexander Mak-Mak and the head of the CWD bureau Alexei Klinov were certified as international welding engineers. WPS were developed and introduced into production for each technology and type of connection. In addition, in the course of the audit, the experts checked the workshops No. 121, No. 317, No. 5, the base metal warehouse, the processes of incoming control and traceability.
According to the results of the audit on January 19, 2021, the certificate of conformity of METROWAGONMASH was registered in the international register of certified enterprises, confirming the highest quality level of welding production CL1, which allows the production of load-bearing welded structures (bodies, bogies, frames) and air tanks. The certificate of conformity applies to all welding technologies used in production - laser, robotic welding, stud welding, etc.
The certificate of conformity makes it possible to manufacture products for the EU countries and confirms the conformity of Metrowagonmash production to international standards ISO 3834-2 and European standards EN 15085-2.
The enterprise faces serious challenges in the manufacture and supply of new generation of metro cars of the 81-775/776/777 series Moskva 2020 to the Moscow Metro, the supply of metro cars under a contract with the Baku Metro, overhaul of the metro cars of the Sofia Metro, the manufacture of RA-3 rail buses Orlan for the regions of Russia.