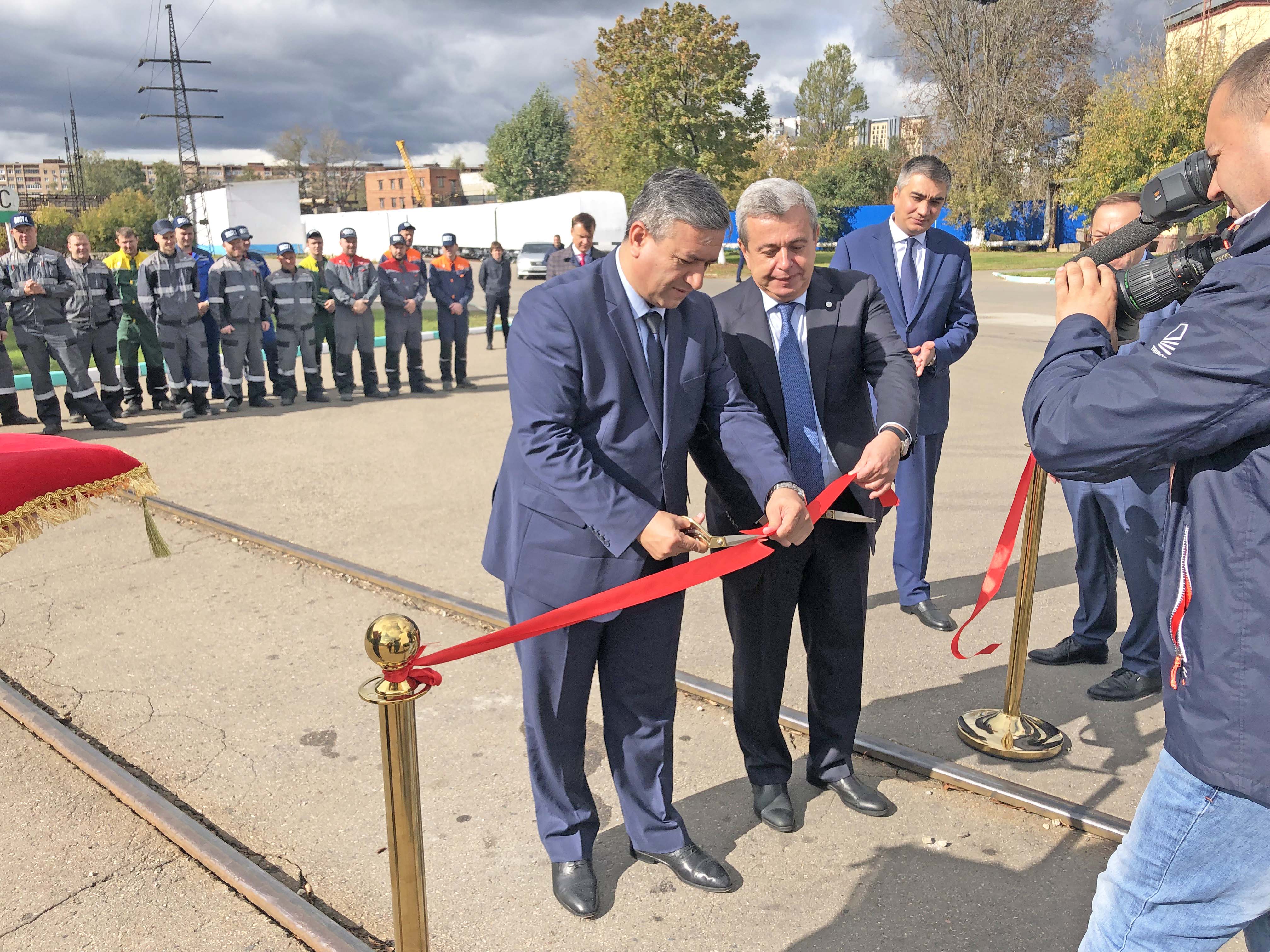 19.09.2019
Mytishchi, September 19, 2019, a ceremonial shipment of five metro trains of 81-765.5/766.5/767.5 model to Tashkent Metro Unitary Enterprise took place at JSC METROWAGONMASH. The event was attended by the Ambassador Extraordinary and Plenipotentiary of the Republic of Uzbekistan to the Russian Federation Botirjon Asadov, the head of the Tashkent Metropolitan Unitary Enterprise Oybek Khudoykulov and the Director General of Metrowagonmash Boris Bogatyrev.
The contract for the supply of 5 four-car trains for the Tashkent metro was signed in October 2018. According to the contract, each train consists of two head motor cars, one intermediate motor car, one intermediate non-motor car. The life cycle of the cars is determined as 30 years. The manufacturer will also supply a set of spare parts and materials necessary for maintenance of this metro car model, and will provide consulting services for maintenance personnel.
Metro cars made for Tashkent metro have a passage through the whole train and wider doorways (1400 mm.) compared to the previous models, as well as a new light warning system for doors opening and closing. The cars are distinguished by a number of innovations. Low-stress wheels with sound absorbers have been developed for this new generation of metro. The train set is equipped with a modern asynchronous traction drive and provides for reliable, environmentally friendly, noise and heat insulated atmosphere of the cars. Places for wheelchairs are allocated in the head cars. Passenger salons are equipped with air conditioning, ventilation and air disinfection systems.
Metrowagonmash has been producing cars of the 81-765/766/767 model under the name Moskva for Moscow metro since the beginning of 2017. The trains of modernized modification were made for Tashkent, meeting the requirements of the Customer.
Tashkent Metro and MWM are connected by a long history of mutually beneficial cooperation. Since 1977, more than 20 metro trains have been delivered to the capital of Uzbekistan.